Zhongke photoelectric high light appeared in 2021 nonmetal mining Conference
6月26日,The 2021 China non metallic mineral science and technology and market exchange conference was solemnly held in Hangzhou Fuyang Oriental maokaiyuan Mingdu Hotel. As a representative of the ore color separator industry, Anhui Zhongke optoelectronics was invited to attend the meeting.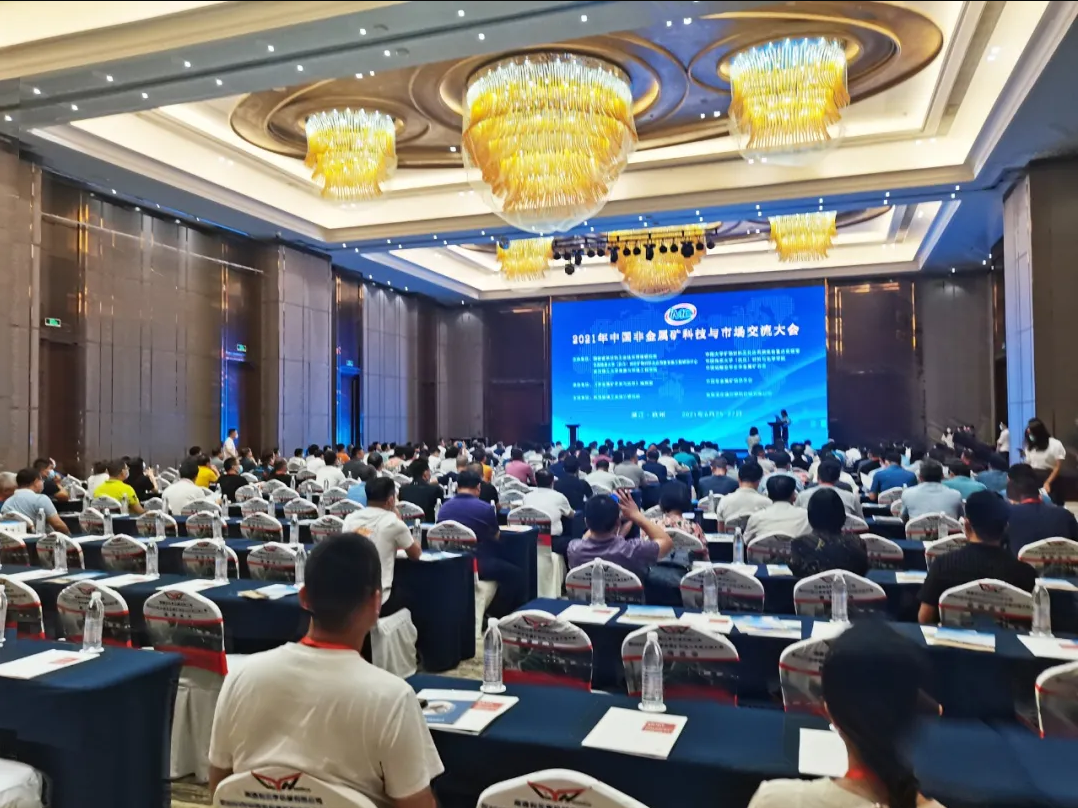 ▲ The opening ceremony

As an exchange platform for the upstream and downstream of the non-mining industry, scientific research institutions, mining enterprises and equipment enterprises, the annual non-mining conference presents the latest scientific and technological products every year. At the same time, awards ceremonies for outstanding non-mining enterprises, talents, technical reports, exhibitions and exhibitions are set up, which are wonderful.

Opening ceremony Award ceremony
On the morning of the 26th, the opening ceremony and award ceremony of the conference were solemnly held, and Sinotech optoelectronics won two awards of excellent enterprises and talents in the non-metallic mining industry.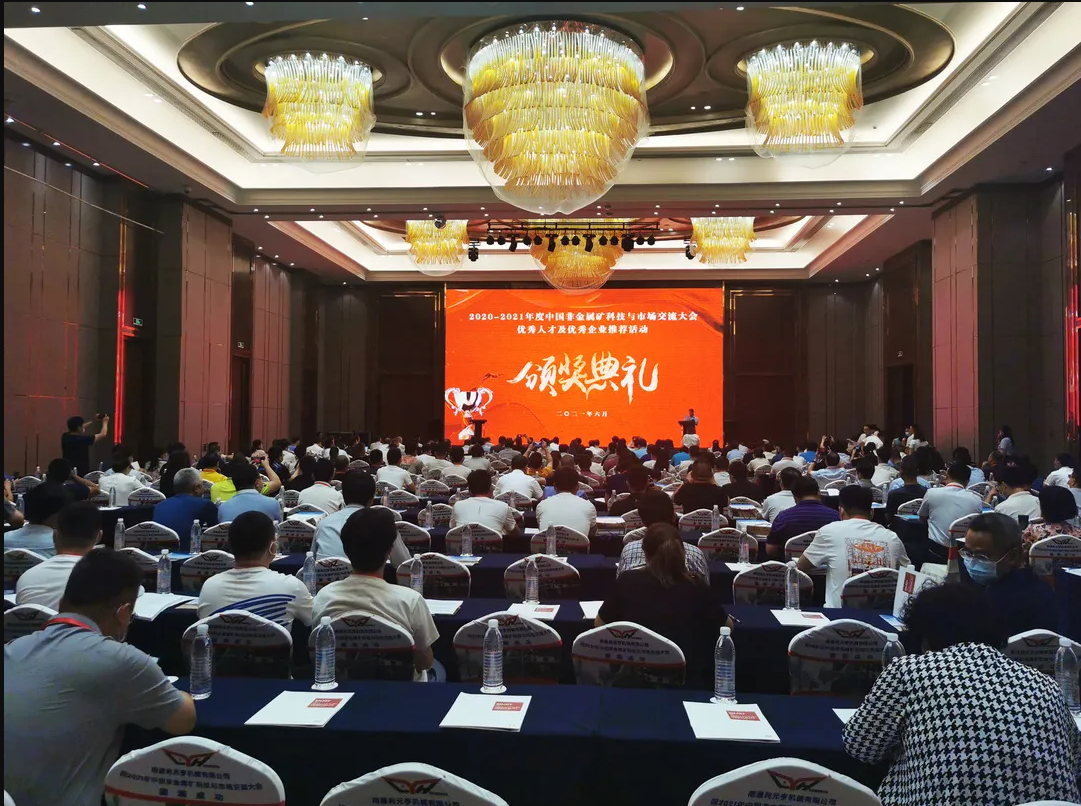 ▲2020-2021 non metallic mining industry award ceremony.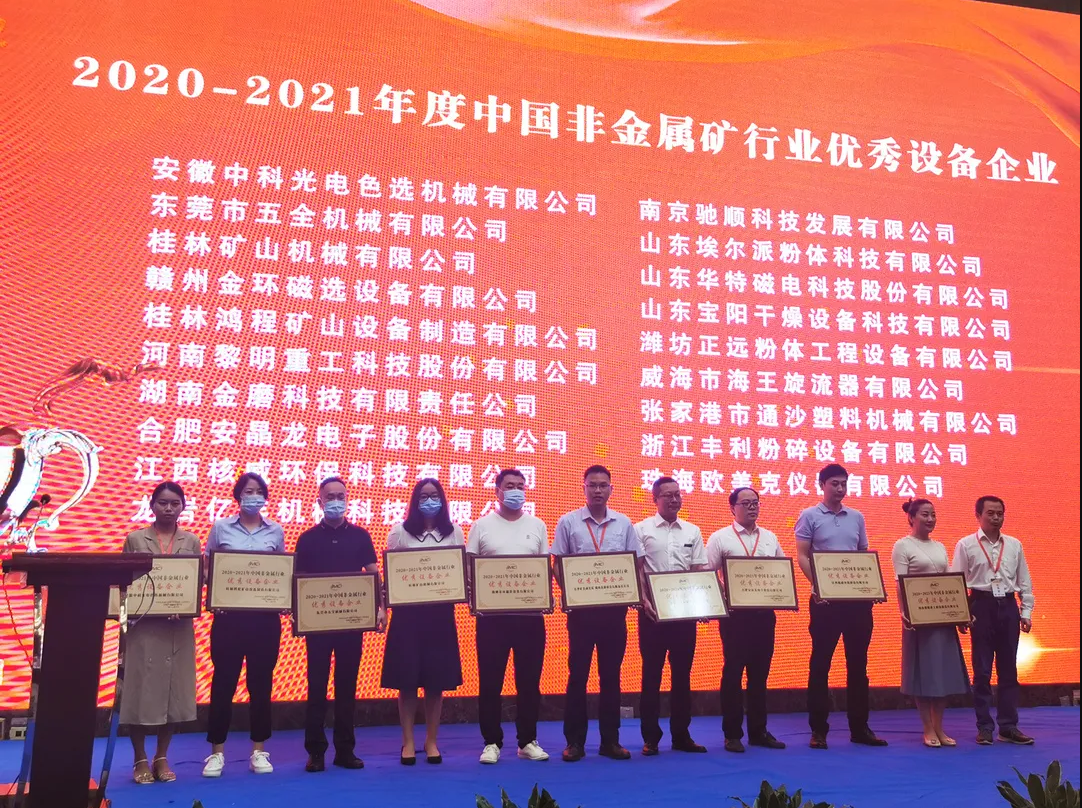 ▲Award ceremony for outstanding enterprises in non-metallic mining industry.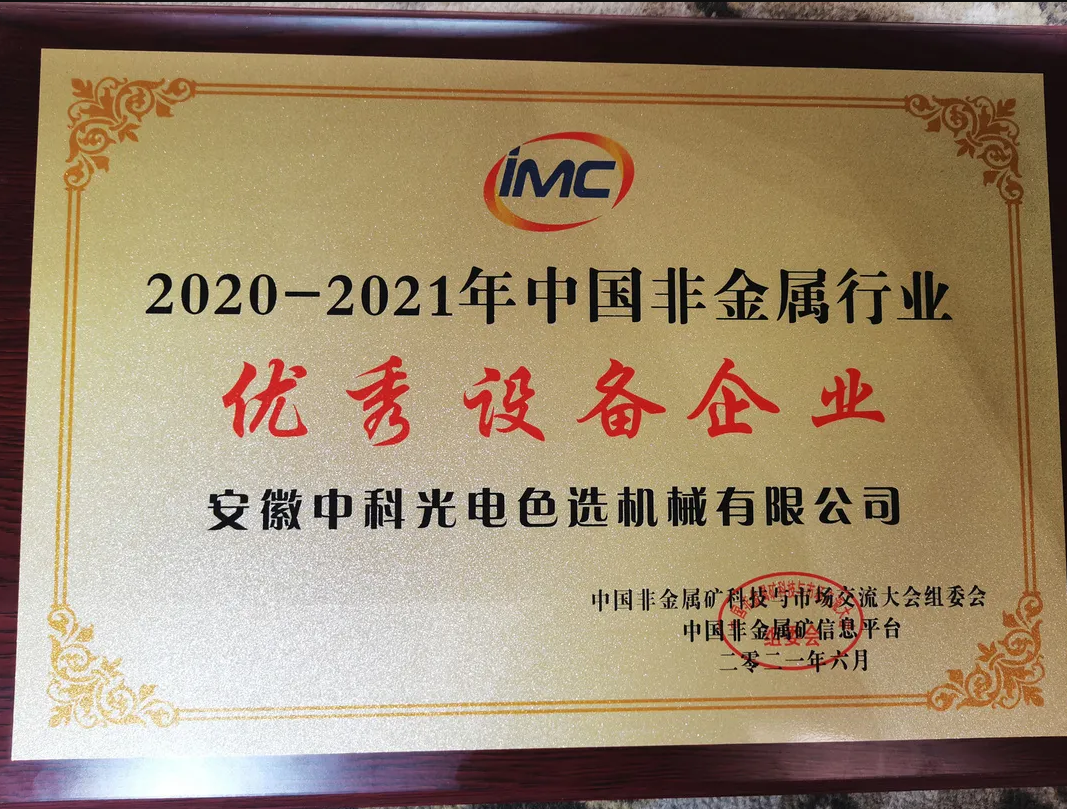 ▲Zhongke optoelectronics won the honorary title of "excellent equipment enterprise in non mining industry".

▲Award ceremony for outstanding talents in non-metallic mining industry.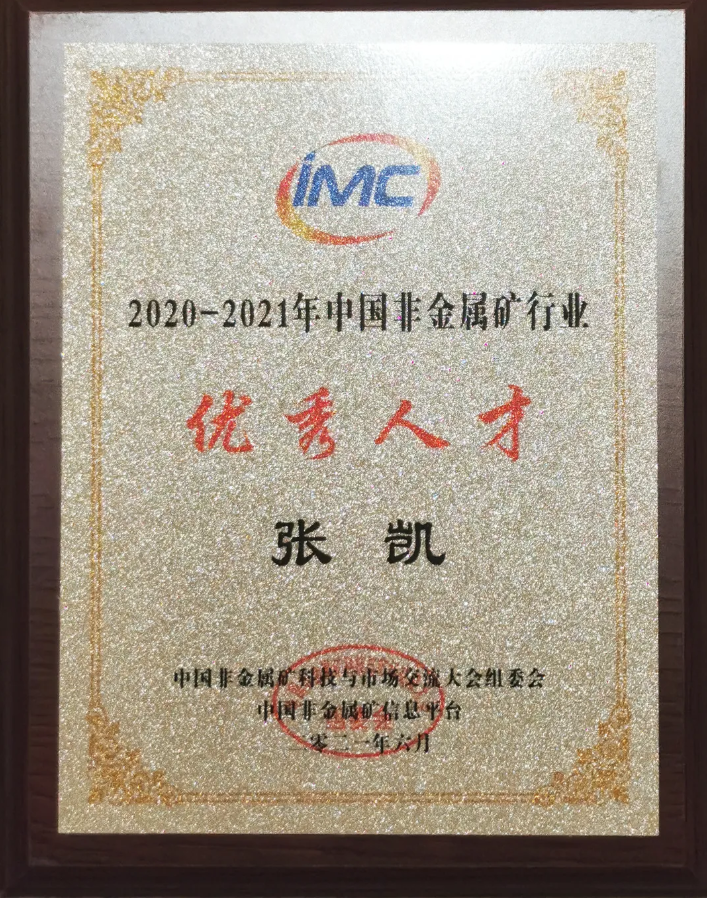 ▲Zhang Kai, senior engineer of Sinotech optoelectronics, was awarded the honorary title of "outstanding talents in non mining industry".
Achievement exhibition Wonderful presentation
China Science and technology optoelectronics booth attracted many participants to stop. The conference invited outstanding domestic and foreign mining enterprises, ore processing equipment enterprises and other industrial chain achievements for exhibition, so as to promote the healthy development of the upstream and downstream industries.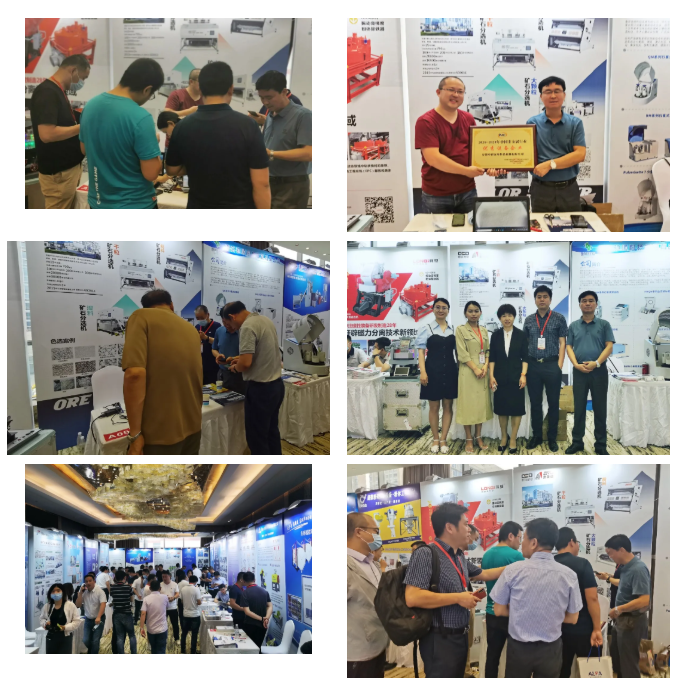 ▲China Science and technology photoelectric exhibition stand.

Sharing Seek common development
At this meeting, Zhang Yu, Minister of China Science and technology optoelectronic market, shared the report "Application of optoelectronic technology in mineral field". From the industry leader of non-metallic mining industry, he made a keynote speech on the new trend, new technology and new market of non-metallic mining technology industry, exchanged and shared the frontier issues, key and difficult issues in various fields, and jointly planned the high-quality development of the industry.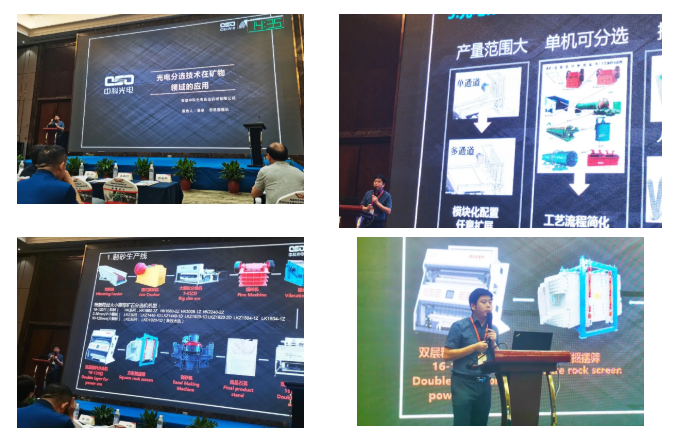 ▲Zhang Yu, director of China Science and technology Optoelectronics Market Department, shared the technical report.
As the first pioneer to introduce photoelectric separation technology into ore field, Zhongke optoelectronics has the most comprehensive ore separation product line and the leading market share. This time, it has been rated as excellent equipment enterprise in China's non-metallic industry for two consecutive years. Zhongke optoelectronics will continue to provide one-stop separation solutions for global ore customers with professional and efficient services and products.